On December 14, 2018, Sanhua Auto Zero and Yinbang Officially signed a major procurement and strategic cooperation agreement at Doubletree By Hilton Hangzhou.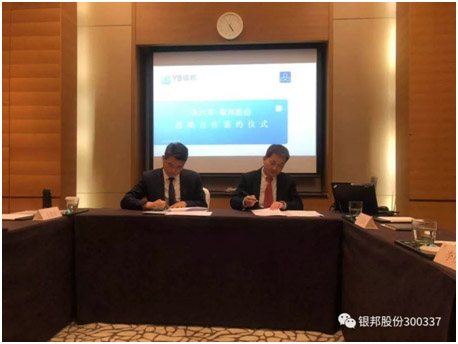 Yinbang Chairman Shen Jiansheng (left) and Sanhua Auto Zero general manager Shi Chuliang (right) signed the agreement
 The main contents of the purchase agreement include: For the water-cooled plate platform project of Sanhua new energy vehicle, Fixed-point Yinbang is the supplier of Point A (70% share). At the same time, yinbang will be given more opportunities to cooperate and participate in the fields of new energy vehicle water-cooled plate and Chiller. Yinbang is given the priority to participate in the development project under the same conditions. Yinbang can participate in the development and design of Sanhua in advance according to its cost target.
Yinbang shares and Sanhua automobile reached strategic cooperation
 In line with the goal of mutual benefit and win-win cooperation, both parties further sign the strategic cooperation agreement: to establish strategic cooperative relations between the two parties and become strategic cooperative partners of each other. Through resource sharing, complementary advantages and business innovation, we will jointly provide customers with better quality products at competitive prices and promote the business development of both sides by leaps and bounds. Both parties will first establish an instant information sharing mechanism, deepen communication channels, carry out regular technical exchanges, and jointly build industry-leading technology and quality standards. At the same time, the platform will be established to carry out extensive and in-depth cooperation in brand promotion, product marketing, technology improvement, quality cultivation, customer service, talent training and other aspects, and jointly develop action plans and build strategic alliances.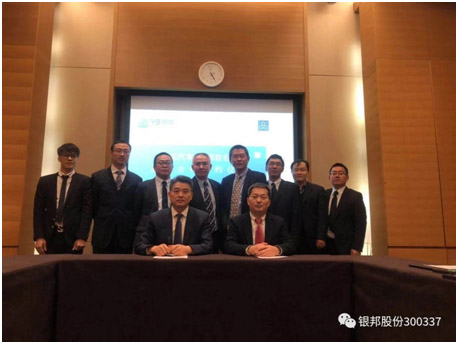 Group photo of representatives of both side
  About Sanhua
 Zhejiang sanhua automotive components co., LTD is sanhua holding group subordinate core industry, mainly engaged in new energy vehicles and traditional vehicle thermal management system, air conditioning system with various core components, products include thermal expansion valve, electronic expansion valve, receiver and controller, solenoid valve, electronic water pump, electronic water valve, all kinds of automotive heat exchanger and a series of products. Companies adhering to the "technology leading" strategy, focusing on the new energy vehicle industry, to provide clean, environmental protection, green products for customers, with excellent quality and integrity of service, to win the high trust of customers at home and abroad. The company has become a long-term global procurement partner of tesla, Daimler, BMW, Volkswagen, GM, SAIC, FAW, Changan, Great Wall, Jiangling, Geely and other well-known domestic and foreign automobile manufacturers, as well as Mahle, Valeo, Sanden, Behr and other international famous automobile air conditioning manufacturers.