On December 18, 2020, Yinbang Signed a commercial contract with Modine Manufacturing Company (Modine Group). According to the contract, the Company will sell about RMB 300 million of aluminum alloy composite and non-composite materials to Modine Group within three years from 2021.
The modine group is engineering machinery, industrial cooling and outstanding supplier of auto parts of the world, its headquarters in the United States and around the world have 33 production base, is a professional committed to the engineering machinery heat exchange equipment, vehicle mounted heat exchange equipment, heating ventilation and air conditioning and refrigeration equipment, fuel cell, and electronic device cooling equipment design, development, production and sales of industrial group.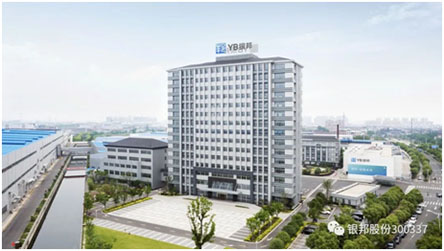 ver the years, Yinbang has gradually formed a fast response management system with close cooperation between various departments and customer as the center. In recent years, the company's new product development speed, sample delivery speed, sample success rate, delivery cycle, quality stability, after-sales service are widely praised by customers.

 After more than a year of continuous communication and sample submission, in December 2020, the company officially signed a contract with Modine Group. Yinbang has won the trust of Modine Group with unremitting efforts, professional services and first-class products. The signing and implementation of this contract will have a great positive impact on the company's operating revenue and profits in the next three years, and is also beneficial to the mutual benefit of both parties.
 In 2020, facing the severe test brought by the sudden COVID-19 outbreak and the complex and changeable market environment at home and abroad, the company responded quickly and actively. After the Spring Festival, while doing a good job in epidemic prevention and control, the company quickly resumed work and production, and made efforts to maintain stable production and order. In the first three quarters, the company achieved a year-on-year growth of 20.29% in operating revenue and 102.03% in net profit, far exceeding the current industry performance level. The market operation quality has been continuously improved, and the brand influence has been continuously enhanced. Yinbang has always been adhering to the concept of customer-centered, actively respond to the changing situation and challenges at home and abroad, and is committed to achieving win-win cooperation with customers.